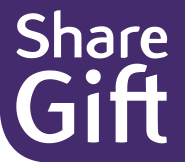 Share donations can be exempt from Capital Gains Tax and could also reduce your Income Tax liability.  If you only have a few shares that would be uneconomical to sell, you may want to consider sending them to ShareGift who specialise in accepting shares of low value (although shares of any value will be accepted) and sending the proceeds to your nominated charity (CPRE Sussex!).
ShareGift is a unique charity which specialises in accepting donations of shares and was launched in 1996 to act as a charitable solution to the problem of unwanted small shareholdings. Millions of pounds are tied up in these tiny lots of shares, which are of no value to their owners because they cost more to sell than they are worth. These 'odd lots' are worth little or nothing individually, but have a meaningful value when collected together.
ShareGift re-registers donated shares into its own name and collects them until there are enough to sell. Shares are sold regularly and the proceeds used to make donations to a wide range of other UK-registered charities, such as CPRE Sussex.
Why donate shares?
Donating shares can be very tax efficient as there is no capital gain or loss on shares donated to charity and you can claim income tax relief on the value of the shares.
In order to qualify for the tax relief, the shares or securities must be:
listed or dealt on a recognised UK or foreign stock exchange
units in authorised unit trusts
shares in a UK open-ended investment company
holdings in certain foreign collective investment schemes
For more information on tax relief for gifts of shares to charity and what records you need to keep please see the HMRC guidance notes How to donate shares
You can donate shares to ShareGift and mention you are a supporter of CPRE Sussex.
ShareGift is a charity specialising in accepting smaller number of shares (although shares of any value large or small will be accepted), and they make donations to different charities based on donor suggestion. You more information can contact ShareGift on 020 7930 3737 or through the ShareGift website.
Shares can be donated whether you have a share certificate or not. If this has been lost or mislaid, in most cases it is still possible to donate shares by sending ShareGift details of the shareholding.